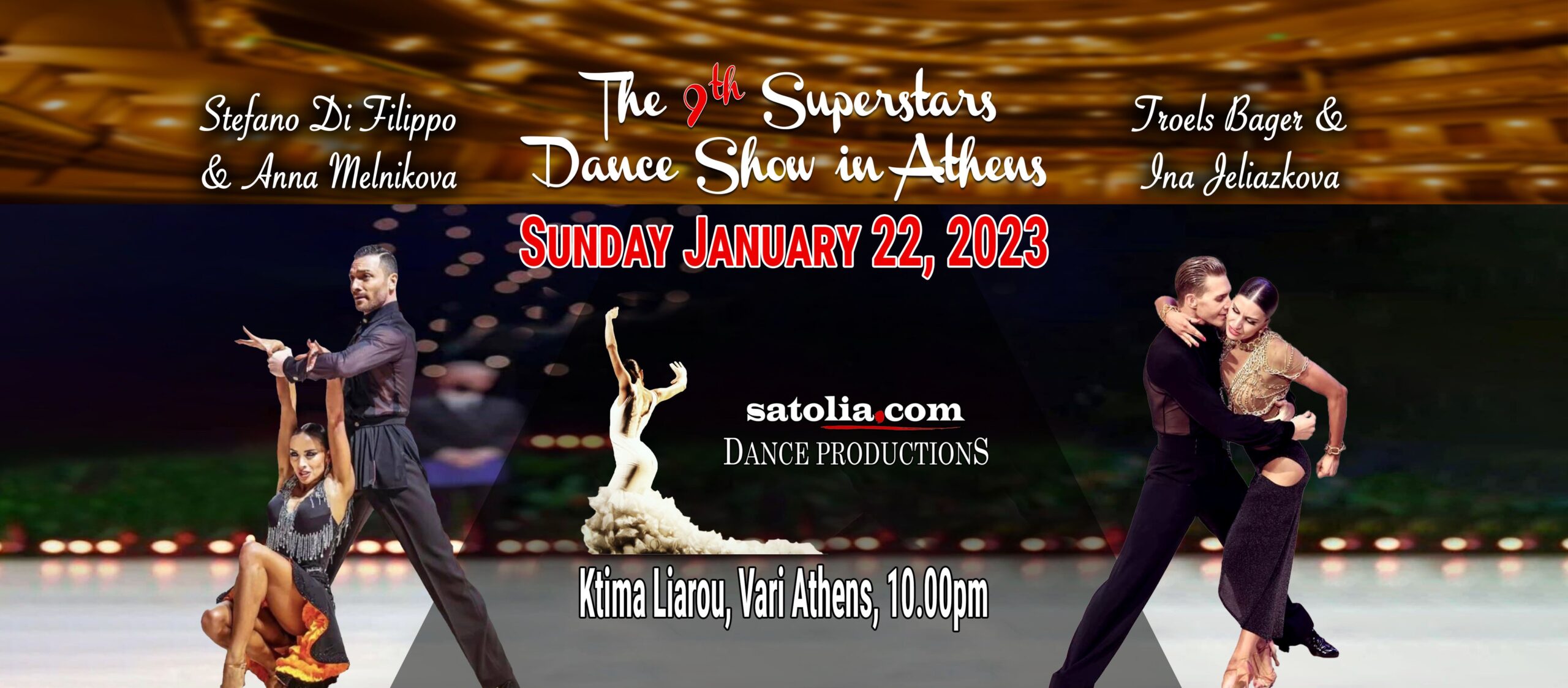 9th Superstars Dance Show in Athens DOUBLE SHOW
13
13 people viewed this event.

ΕΛΛΗΝΙΚΑDOORS OPENDRESS CODETICKETSPAYMENTSINFO

Dear friends,
With a great honor satolia productions presents the 9th Superstars Dance Show in Athens feat. the top two world class champions couple Stefano di Filippo – Anna Melnikova & Troels Bager – Ina Jeliazkova in a double show! What an amazing night!
DOORS OPEN: 9.00μμ
SHOW OPENING: 10.00μμ
ADDRESS: Liarou Estate, Koropi, Zip. 19400
DRESS CODE: Red carpet – Formal
TICKETS
Tickets available since October 18, 2022
EARLY BOOKING PRICING
69 euros (until December 31, 2022)
REGULAR PRICING
79 euros (from January 1, 2023)
METHOD PAYMENT
All tickets should be paid in a bank account given in a personal note from the productikn company to the interested members.
CANCELLATION POLICY
In case of cancellation, money is not returned. If the production company cancels the show, then money will be returned.
PRODUCED – ORGANIZED
satolia.com DANCE PRODUCTIONS
BOOKINGS – INFORMATION
00306974191707
theodorasatolia@yahoo.com